Key exits edtech investment
Private equity house, Key has exited its investment in Avantis Education by way of a secondary buy-out, funded by mid-market private equity firm LDC.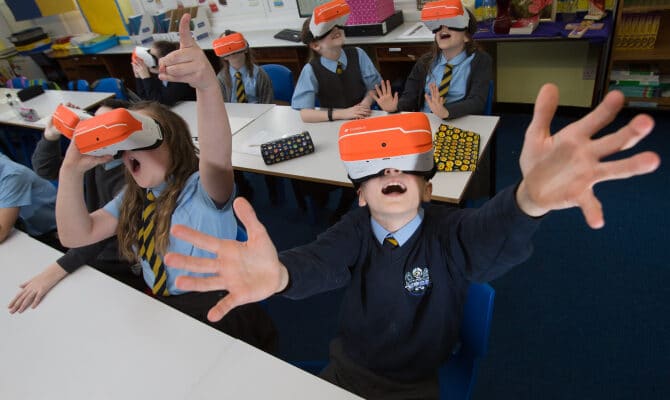 August 4, 2022
In addition, Key has invested a minority stake alongside LDC as part of the latest deal. This is Key's fourth exit from their 2016 fund following the sales of Sparta Global, Routes Healthcare and CMO Group.
Founded in 2007, the company has delivered its diverse portfolio of learning products to tens of thousands of schools in more than 90 countries worldwide. It has also developed the world's first virtual reality (VR) system designed for classrooms. Global data published by the Organisation for Economic Co-operation and Development (OECD) indicates that when integrated into the learning environment appropriately, smart technologies can make education more effective and inclusive while also resulting in improved outcomes for students.(1)
Driven by the ethos of developing simple, effective and innovative solutions to classroom challenges, Avantis boasts a diverse portfolio of classroom-focused products and services that are in daily use by millions of students. Avantis has made significant inroads into the field of augmented and virtual reality in the K-12 classroom and has received international recognition for its multi-award-winning classroom solution, ClassVR. Now used in over 100,000 classrooms, ClassVR is a complete system of hardware, software, content and teacher controls that immerses students in a wide variety of augmented and virtual reality experiences, sparking creativity and improving pupil engagement. With the launch of Avantis World; the world's first educational VR theme park and Eduverse; a safe and secure K-12 Metaverse platform, the company is set to drive significant growth in new market segments and territories.
Avantis has made massive progress since our investment in 2020, despite the challenges of the pandemic. It's great to see a UK technology business delivering rapid export led growth. Nik, Huw and Rupert have done a tremendous job and we look forward to continuing to work with them.
Key's investment was made in February 2020, supporting management team Nik Tuson, Huw Williams and Rupert Rawnsley. Over the past 36 months the business has grown rapidly, doubling down on its first mover advantage as a specialist in the education market. During this period, significant investment in content, people and systems has enabled Avantis to capitalise on the growing market opportunity. LDC's investment will help Avantis' management team to further enhance its suite of products and services and continue Avantis' international expansion.
Avantis was advised by Cattaneo Corporate Finance, Grant Thornton (Financial Due Diligence), Armstrong Transaction Services (Commercial Due Diligence), Mills & Reeve (Legal) and Trowers (Legal).
(1) Reference: OECD (2021), OECD Digital Education Outlook 2021: Pushing the Frontiers with Artificial Intelligence, Blockchain and Robots, OECD Publishing, Paris, https://doi.org/10.1787/589b283f-en.
You've come this far. Do you call it a day, cash in and retire? Or do you still have more to do?
Contact