Key laying the groundwork for its next fund
UK-based small-cap sponsor Key is expecting to see strong deal flow from entrepreneur-backed SMEs in 2023 as it lays the groundwork for its next fund, managing partner James Hall told Unquote.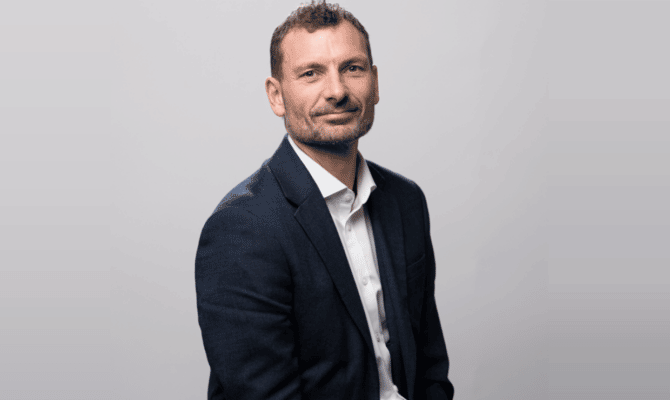 February 2, 2023
"Our deal flow is pretty strong, in fact the strongest it's been, despite the macro-economic headwinds the economy is facing. We have a handful of opportunities that we are working on now – we typically make two to three deals per year and we expect to achieve this or potentially do more due to the quality of our pipeline, but we won't invest in areas that we think will suffer in 2023".
The firm will aim to raise GBP 125m for its next fund, Key X, Hall said, adding that it expects to be able to write equity tickets of GBP 4m-GBP 20mwith the vehicle, versus its historical ticket of GBP 3m-GBP 12m. "We're moving the top end up slightly as we've seen some good businesses and opportunities at that end that we couldn't fund as we don't have the fi repower," he said. "We would not compete directly with UK mid-market fi rms, but we want to make sure we can get bigger GBP 10m-20m opportunities."
Key focuses on businesses with EBITDA of GBP 1m-5m, often investing with modest leverage or no leverage, Hall said. It focuses on B2B services, tech-enabled businesses and healthcare in growing, dynamic markets, he added.
Hall joined the firm in 2015 and has been its sole managing partner since August 2022. Key has offices in London and Leeds, with 12 team members in total. The firm is also considering adding a senior team member in Manchester, Hall said. "But we are team-led rather than office-led, so we work on deals across offices to bring in sector expertise," he said. "We have become more institutionalised as we have grown, for the right reasons. We want to be well-positioned for the next fund, which we're planning to launch towards the back end of this calendar year."
Deal flow on the up
Key Capital Partners IX held a final close in February 2021, Hall said. The fund has made three deals to date and the sponsor will make another four from this fund, he added. Key uses its network of regional advisers as one deal sourcing avenue, placing an emphasis on deliverability in its relationships, Hall said. "We pride ourselves on being straightforward and decisive, and if we are keen on a particular business then we move quickly and put our shoulder behind it," he said. "We absolutely welcome advisory approaches, since we can proactively target businesses but also get opportunities from our adviser base." The current environment could also generate deal flow from entrepreneurs assessing their current options, Hall said. "Entrepreneurs might look for some more support to de-risk themselves in the current environment," he said. "In these situations we typically take a minority stake of 35-45%."
Partnership approach
Key often partners with entrepreneurs as their first institutional investor, Hall told Unquote. "We sometimes work with entrepreneurs who have set up their business, but now take a back seat as they have a management team," he said. "But mostly it's with entrepreneurs who are still integral to the business, working full-time, and are still ploughing cash into the business for growth. They usually take some money out but keep a significant stake when we invest. They want to be able to exit eventually though – if they are still the most important person in the business in 10 years' time, they will never realise its full value."
The firm considers various exit options after its has developed its portfolio companies, typically after a three- to five-year investment period.
"We like to build businesses that have sustainable growth, putting in place the disciplines that PE is used to seeing, including on governance, industrialising sale processes and building scalable robust platforms. We have sold businesses to mid-market PE, but also to trade and the public markets."
Its GBP 65m, 2015-vintage Key Capital Partners VIII vehicle was its first traditional 2/20 private equity fund. It made eight platform deals during its investment period, Hall said. The fund has made five exits, with technology services and training provider Sparta making the GP a return of 6.8x and online building materials retailer CMO returning 6.8x. The fund has also realised its investments in domiciliary care provider Routes, educational virtual reality firm Avantis and home health testing business YorkTest, although returns for these deals have not been disclosed.
Source: Unquote GP Profile: Key Capital upbeat about SME deals with next fund in the making | Unquote